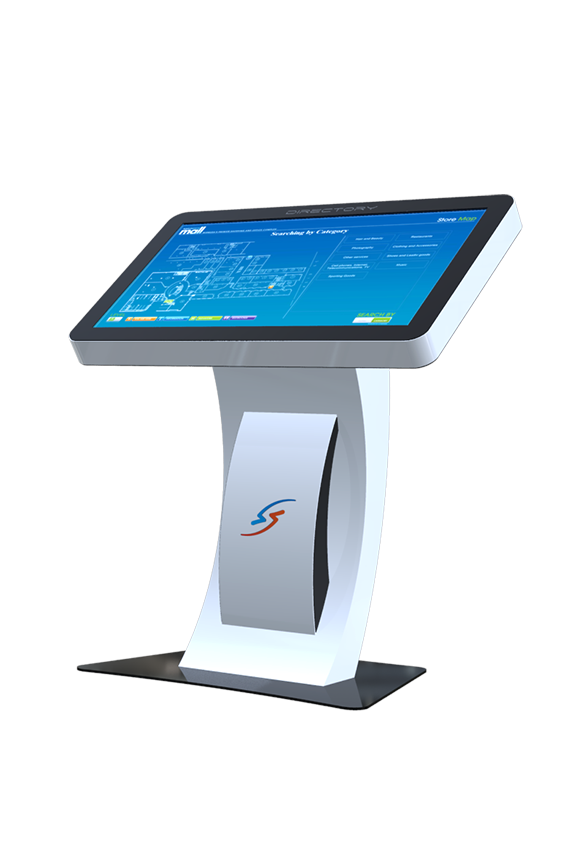 The Saturn is an eye-catching digital signage kiosk. It comes in three different screen sizes (32", 42" and 55") and has customizable trim pieces and Amplified Speakers. With its bold design, it is sure to be the center piece in any floor space.
This model is ideally suited as a wayfinding kiosk. This model is a landscape orientation kiosk, and it is ideal as an advertising kiosk, mall kiosk, or directory kiosk.
Wi-Fi or Cellular Connectivity
Headphone Input Jack
Microphone/Phone System
Proximity Detector
Components are but not limited to list above. Contact us for additional Requirement
This kiosk comes in standard colors with extremely durable, attractive and eco-friendly powder coat finishes.