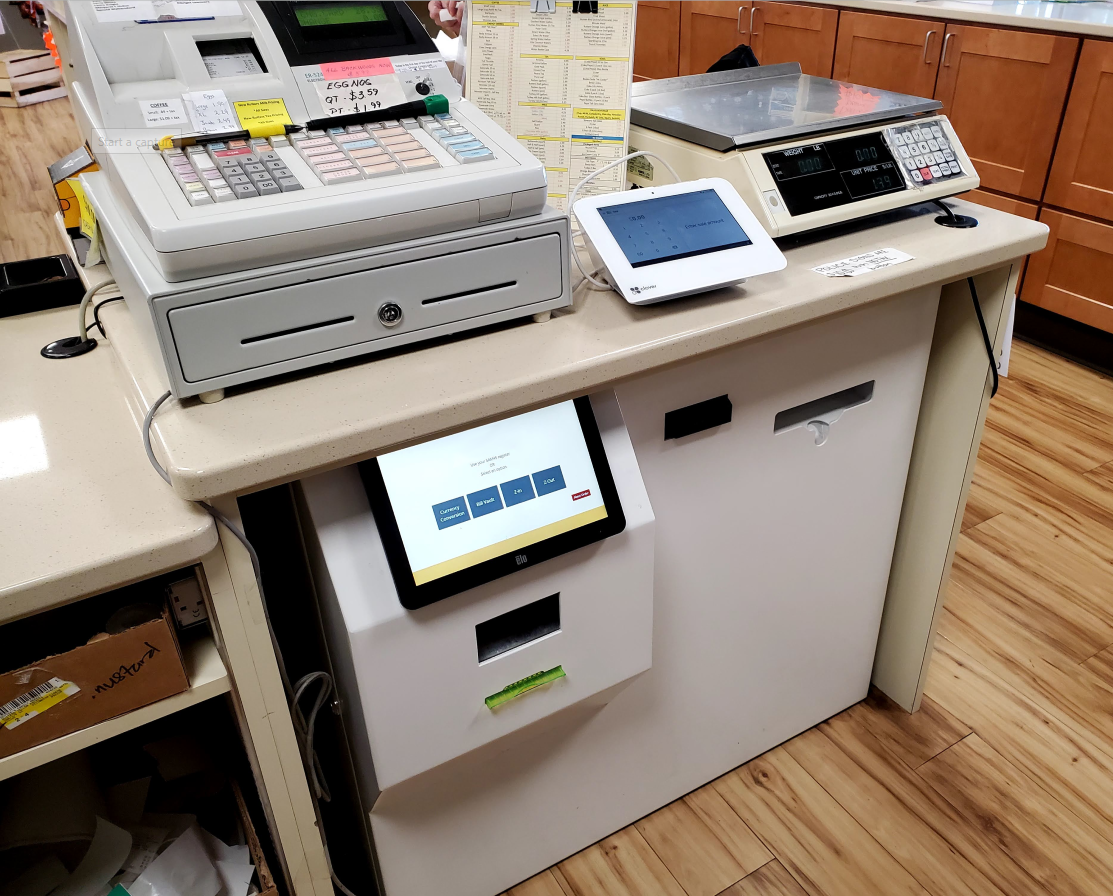 Point of Sale Check Cashing Smart Safe Kiosk
Livewire's POS CheckMate kiosk extends the cash capacity of your POS system so you can operate more efficiently while maintaining cash securely and available when you need it.  Frequent runs to your cash vault are eliminated or greatly reduced by the POS CheckMate kiosk by making a large volume of cash available for change dispensing while also securing cash overflow from your POS stations.
The POS Checkmate includes keylock entry to the inner compartment for refilling coins and receipt paper.  An inner vault secures a note acceptor and multi-denomination dispenser, accessible via an electronic audit lock.
Automatically dispense funds for purchases with personal and payroll checks
Store overflow from your POS stations
Perform currency exchange to ease refill of coins and notes in your POS
Z-In and Z-Out functions provide traceability
Supports dispensing up to four note and three coin denominations
Eliminate constant trips to your backroom vault to retrieve or store cash
Allow your employees to refill change without leaving the service area
Store your extra cash securely