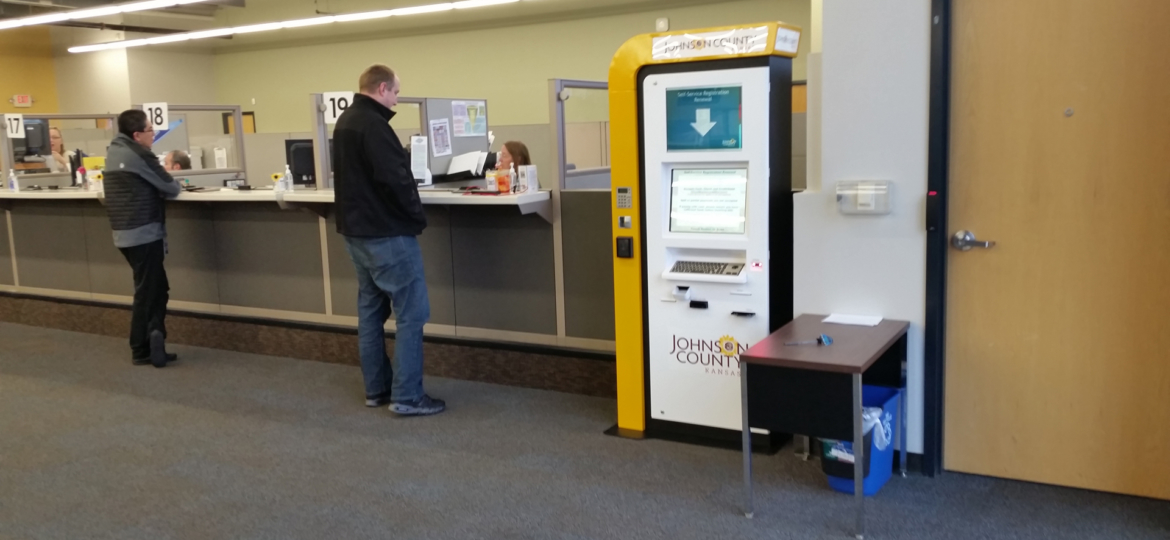 Lines at the Johnson County DMV to renew you vehicle registration are now a thing of the past.  New self-service vehicle registration kiosks have been installed at both DMV offices in Olathe, KS and Mission, KS.  The kiosks, powered by Livewire Digital, allow customers to pay for their renewals via cash, credit/debit, or check.  
Unlike many other states' implementations of renewal kiosks, there is no cost to customers to use the kiosks.  Johnson County wanted to make it more convenient for customers and to make processing of payments much more efficient.
The kiosks have been a huge success and very much welcomed by Johnson County's constituents: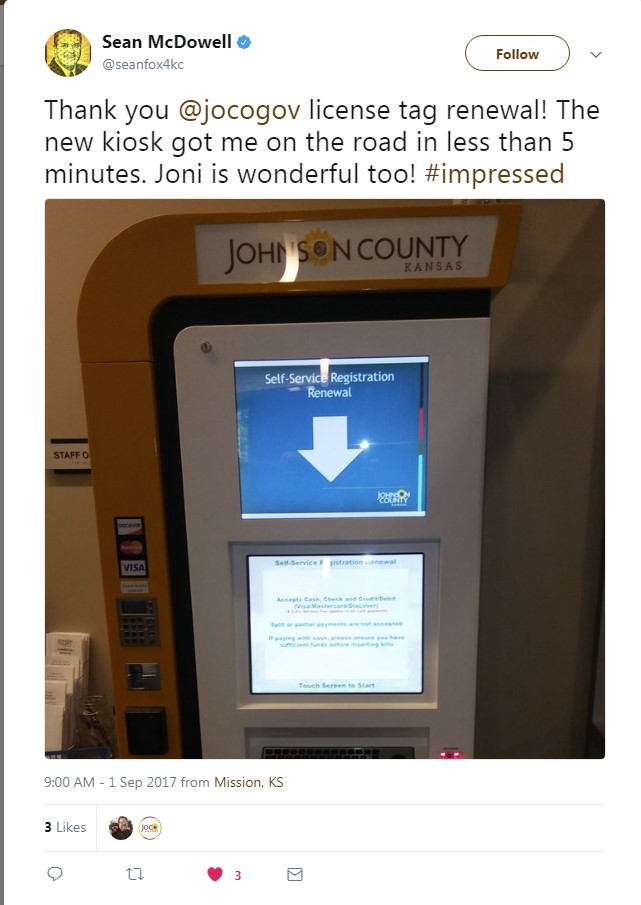 See a video of how Johnson County's award winning system has been a huge benefit to the DMV and its constituents.