Lately, I've been seeing video walls everywhere. A video wall is a group of tiled screens that work together to display dynamic images and messages. The screens are tiled to fit any size space, and can be programmed to change messaging from any location, at any time. This easy customization makes them a versatile tool in markets like retail, hospitality, and leisure, and they offer a great WOW factor to your guests. Technology like interactive touch screens and digital directories can also be incorporated to encourage customer engagement.
Where and why to use video walls
Big public venues. Airports, stadiums, and mall spaces use video walls to help with self-service way-finding and promotional messaging. Video walls can easily switch messages and zoom in or out, so even people further away can read the digital signs.
Media centers and control rooms. Video walls can help to monitor different types of information like highway traffic, crowd control, or news stories. They allow teams of people to work together in the same space while focusing on separate information.
Entertainment destinations. Hotels, amusement parks, and concert venues use video walls to display everything from menu boards to ticketing screens. The large size and latest technology of the video walls conveys a premium experience for customers.
There's so much going on with video walls. Tell us about cool ones you've seen.

Here are a few of our favorites: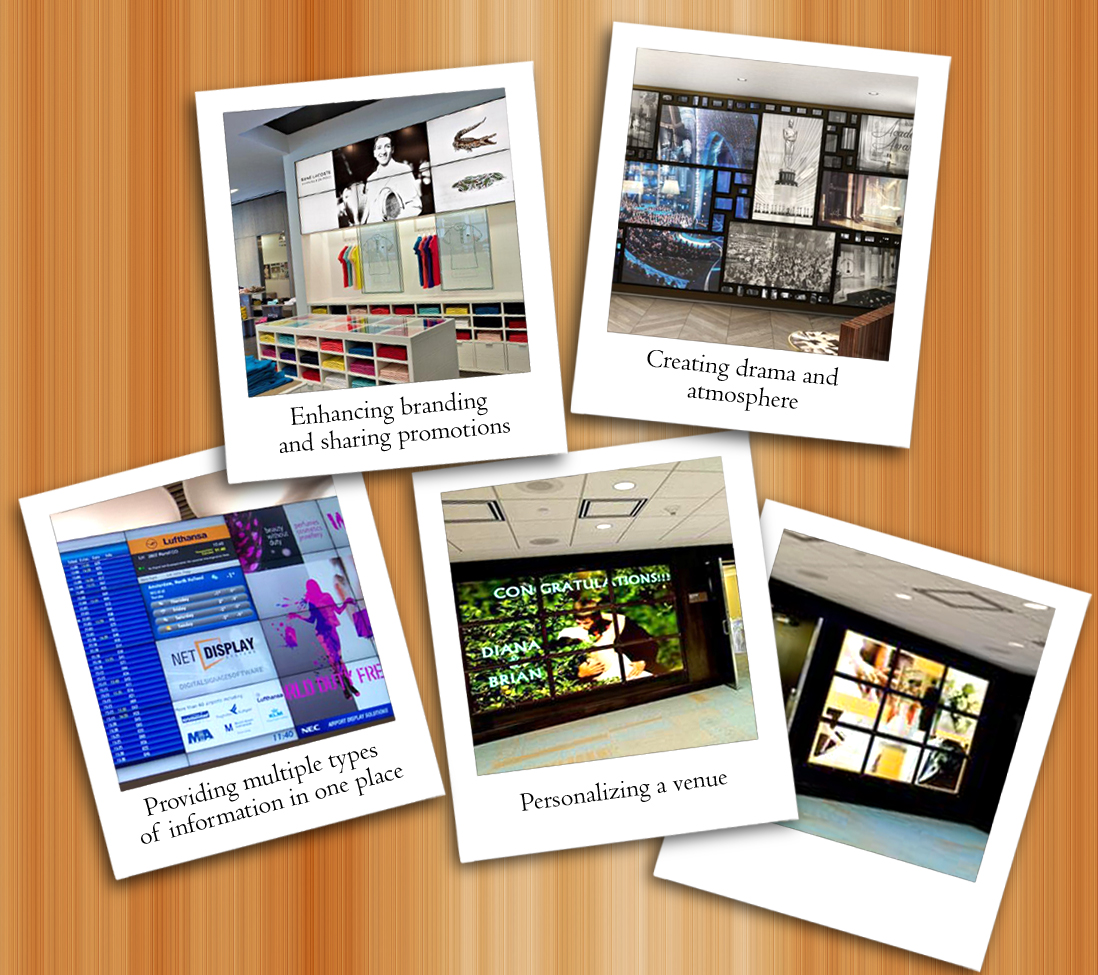 Personalizing a venue
Providing multiple types of information in one place
Enhancing branding and sharing promotions
Creating drama and atmosphere

Displaying paid media