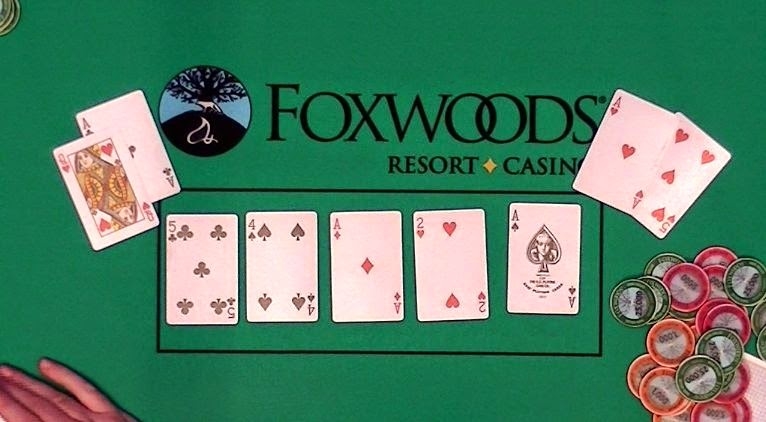 Casinos have one of the most unique business models out there. Unlike many other retail or hospitality venues, where patrons who hang around too long end up costing the businesses money, casinos' main strategy is to keep guests around for as long as possible.
"Casinos are famous for enticing patrons with free drinks, great food, fantastic entertainment…and high-tech solutions?" [TWEET THIS]
Focused Attention
Digital signs help keep patrons on the casino floor longer by putting their attention exactly where the casino wants it. They can highlight specific attractions or promotions to encourage guests to stick around and check out the action. They can also help with way-finding, using touch screens to help people find what they're looking for and get to their desired location. Time spent searching for directions is time that could be spent on the slots or the tables, so casinos are interested in making way-finding quick and easy.
Seeing is Believing
"What's more compelling: reading about the "frisky fun" at the late-night poker game, or watching it yourself?" [TWEET THIS]
Interactive video walls allow casinos to use video in selling their features or services. Guests can watch a drool-worthy cut of prime rib as it sizzles on the grill or catch a glimpse of the grandeur of a stage show, motivating them to take action like no other marketing material can.
Fresh and Timely
There are such diverse activities happening at all different times of the day in a casino. From delicious brunch menu boards to relaxing afternoons at the spa to lively late-night entertainment, a single space can be used to promote a multitude of casino and resort activities. Digital signs allow casinos to promote very different messages in the same space, using the same piece of technology. They can highlight drink specials one hour and promote the late-night dance show the next.
Customer Service
It's not just about marketing casino promotions; technology can enhance customer service too.
"Kiosks make it easy for casino guests to get what they want, exactly when they want it." [TWEET THIS]
The self-service kiosks at Foxwoods Resort Casino handle everything from checking guests' point balances to redeeming rewards to entering sweepstakes to printing vouchers. (Read more!) These tasks normally take a lot of time waiting in line at traditional customer service desks…time that could be better spent on the casino floor!
Safety
"The atmosphere in a casino can sometimes be, well, let's say less than chivalrous." [TWEET THIS]
Having a cashless system in place can help reduce the tension and financial risk of unruly patrons late at night. The Dance Dollars payment kiosks in the gentlemen's club industry show how a token-dispensing system allows for efficient accounting and an overall safer atmosphere for both staff and guests. (Read more!)
Technology has come so far for casino operation and it continues to improve. We're seeing kiosks that break bills, check cashing, digital wallet solutions, and Bitcoin-focused machines entering the market. What service would you like to see digital signs and kiosks take on in your favorite hospitality location?