Meet the Client
Stratosphere provides a unique mix of thrill rides, restaurants and nightlife in one Las Vegas venue.

The Challenge
In an effort to reduce the cashier staff and expedite the customer experience, the client wanted to automate admission and ride ticket sales.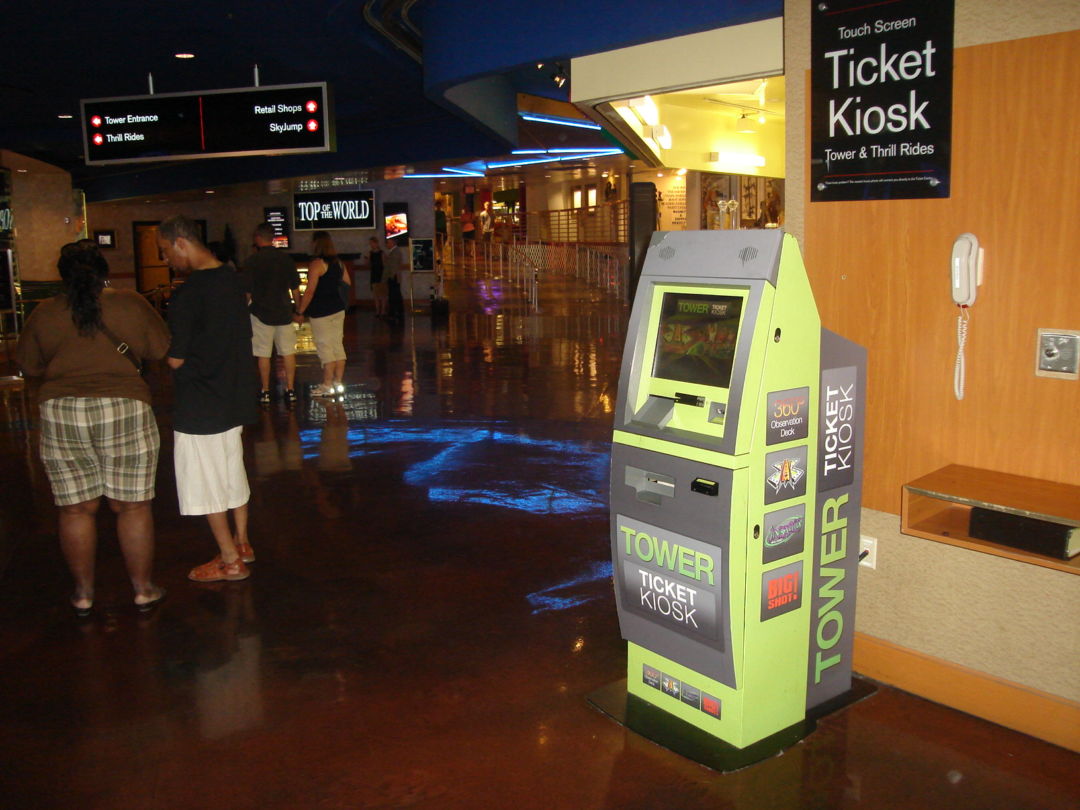 Improved Customer Service
Increased employee efficiency
Reduced Paper Clutter
The Solution
Livewire adapted its award-winning self-service touchscreen kiosk technology for the client.
Livewire's turnkey solution allows the client's customers to pay for admission and rides with cash or a credit/debit card.  The kiosk dispenses change as necessary.  In addition to printing tickets, the kiosk permits re-ride ticket purchases.
Of significant importance to the client was the ability for Livewire to work within their Agilysys Showgate system.  Livewire worked with Agilysys to create a web service interface to the Showgate product.
With the success of Livewire's Agilysys interface, the client is planning enhancements to sell show and event tickets through Livewire's ticketing kiosks.
As an ancillary benefit, the client generates real-time reports regarding purchases, trends and other key driver data.