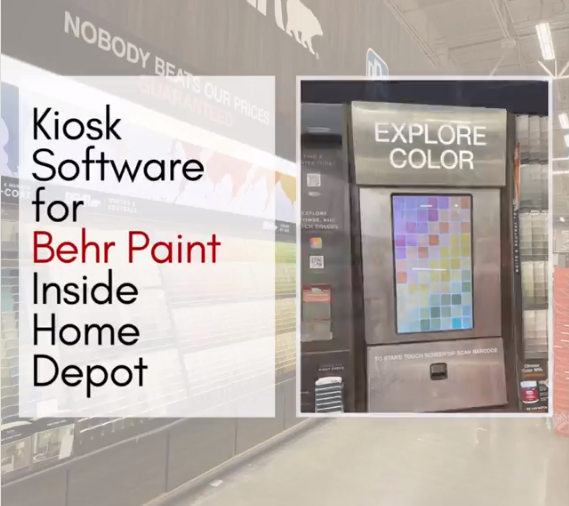 We are thrilled to have had the opportunity to partner with Behr Paint to deploy our Engage IoT software to manage their retail paint kiosks.
Our team worked closely with Behr to develop a solution that allows them to update and monitor their Home Depot kiosks as part of their innovative kiosk program that helps provide a more immersive and personalized shopping experience for customers.
We're proud to have helped Behr Paint bring this technology to life. Contact us to see how we can bring the power of self-service IoT to your business.