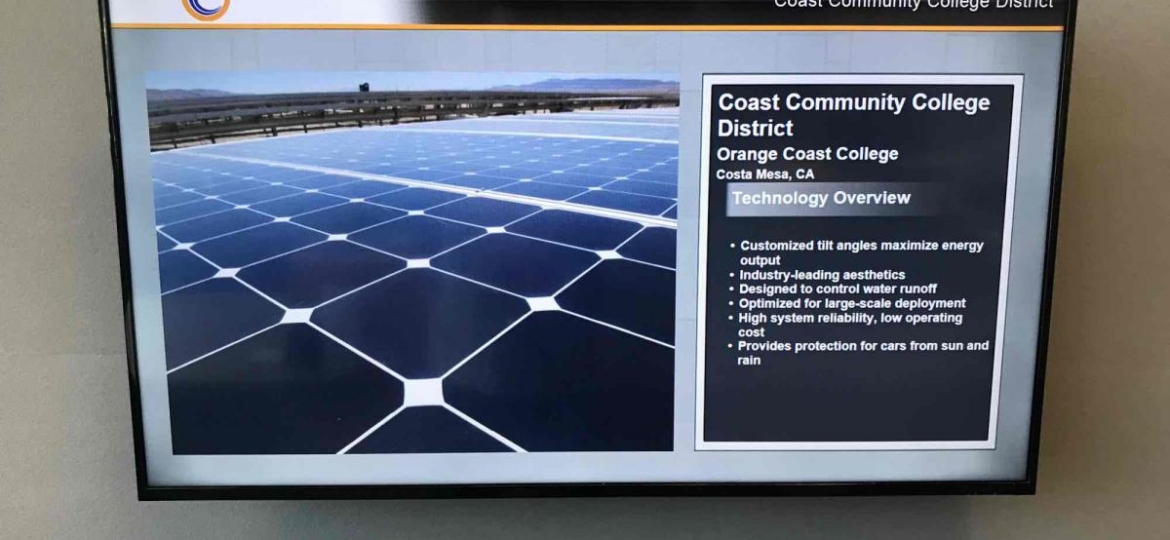 Livewire's digital signage featuring SunPower Corporation's real-time power generation has recently been installed at the Coast Community College District in Costa Mesa, CA.
The installation includes over 2,400 solar panels with a capacity of more than 1,000 kWP.
The digital signage provides real-time information of the amount of power produced each day as well as over the life time of the system. The display shows the level of carbon reduction created by the solar generation, and provides a general overview of how solar energy works.