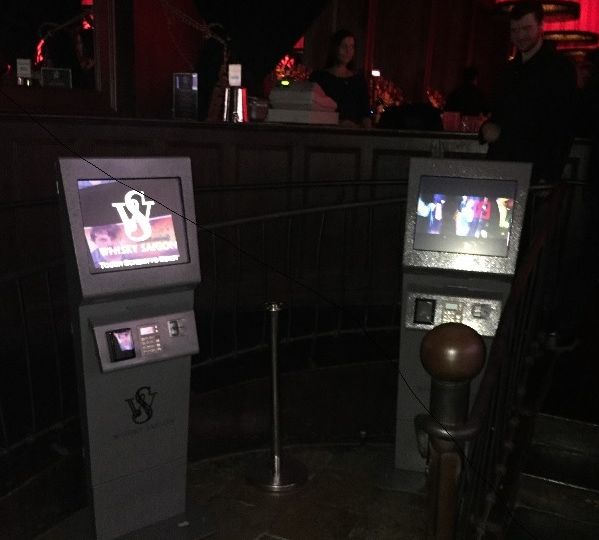 New ticketing kiosks are now installed at the Whisky Saigon nightclub. Boston's most innovative night club wants their patrons to enter the club as quickly and easily as possible. The new kiosks allow payment of the club's entrance cover charge.  The self-service payment kiosks are powered by Livewire Digital's eConcierge ticketing system.
The night club kiosks are some of the first EMV enabled solutions installed in the US.  The club and its customers feel secure in processing payments with EMV chip and pin technology.
Whisky Saigon managers easily add and update events through a web-based administrative console. Updates to events and ticket prices are reflected on the kiosks immediately.