POS CheckMate Kiosk Offers A More Intelligent Smart Safe for Retailers to Handle Cash
February 8, 2021 – YORK, PA – Livewire Digital is pleased to announce the introduction of its new POS CheckMate Kiosk, a full-featured smart safe for retailers offering check cashing services.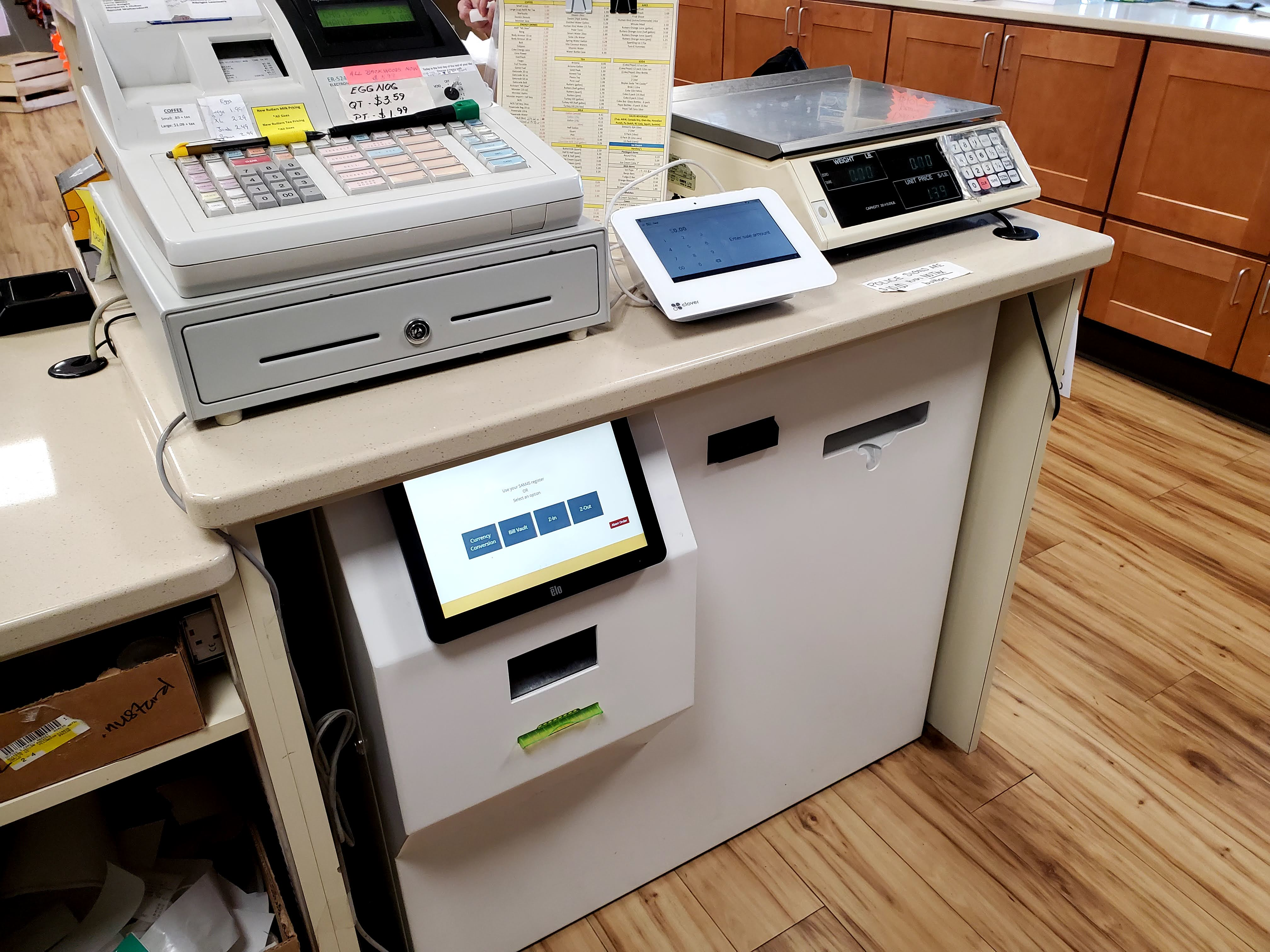 Livewire's POS CheckMate kiosk extends the cash capacity of your POS system so you can operate more efficiently while maintaining cash securely and available when you need it.  Frequent runs to your cash vault are eliminated or greatly reduced by the POS CheckMate kiosk by making a large volume of cash available for change dispensing while also securing cash overflow from your POS stations.
The POS Checkmate includes bill and change dispensing with up to four denominations of notes and three values of coins. Additional features include currency exchange for both notes and coins and secure cash vault storage for over 2000 notes.  Z-in/out and on-line reporting makes it easy to keep track of your cash inventory and all transactions involving cash.
POS CheckMate is built on Livewire's Engage IoT software platform, providing secure lockdown of the device and remote monitoring and management of all components.  The Engage IoT Commerce module facilitates all modes of currency handling including cash acceptance, dispensing and recycling, credit/debit processing, check/ACH payments, and stored value media.