Meet the Client
Bank of Bermuda is a leading financial services company providing fund administration, trust, custody, asset management and banking services to institutions and individuals. Founded in 1889, the bank grew to be the largest private employer in Bermuda and spanning 17 of the world's key financial and offshore centers prior to joining the HSBC Group's Network in 2004.

The Challenge
With Bermudian residents being one of the most traveled populations in the world, the Bank of Bermuda and H. M. Customs authority was seeking a solution that would not only speed up the procedure of moving returning travelers through the declarations process but also eliminate errors inherent in the current manual method of calculating duty taxes.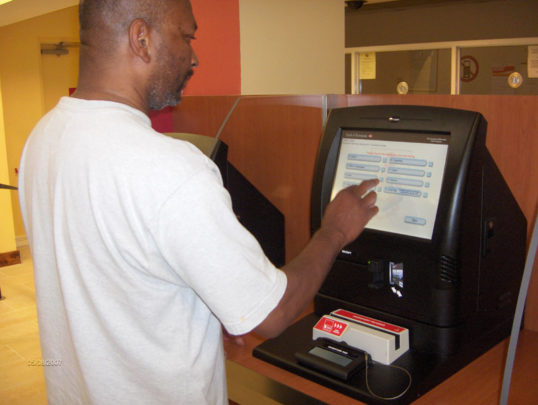 Improved Customer Service
Elimination of Manual Calculations
Increased Customer Throughput
The Solution
Livewire was engaged to create a custom solution that allowed returning travelers (both residents and non-residents) to bypass the lines at the Customs Desk and declare and pay duty taxes at self-service kiosks.
The Duty Payment Kiosks lead travelers through a process of declaring items purchased abroad by entering quantities and amounts as defined by the paper Declaration Form. A rules-based engine then converts the entered currencies into Bermuda dollars and calculates any duty taxes required of the purchases. The traveler then inserts a debit/credit card and authorizes the payment by signing the signature capture device. A payment receipt is then printed, which the traveler submits to a Customs Officer when leaving the Arrivals Hall.