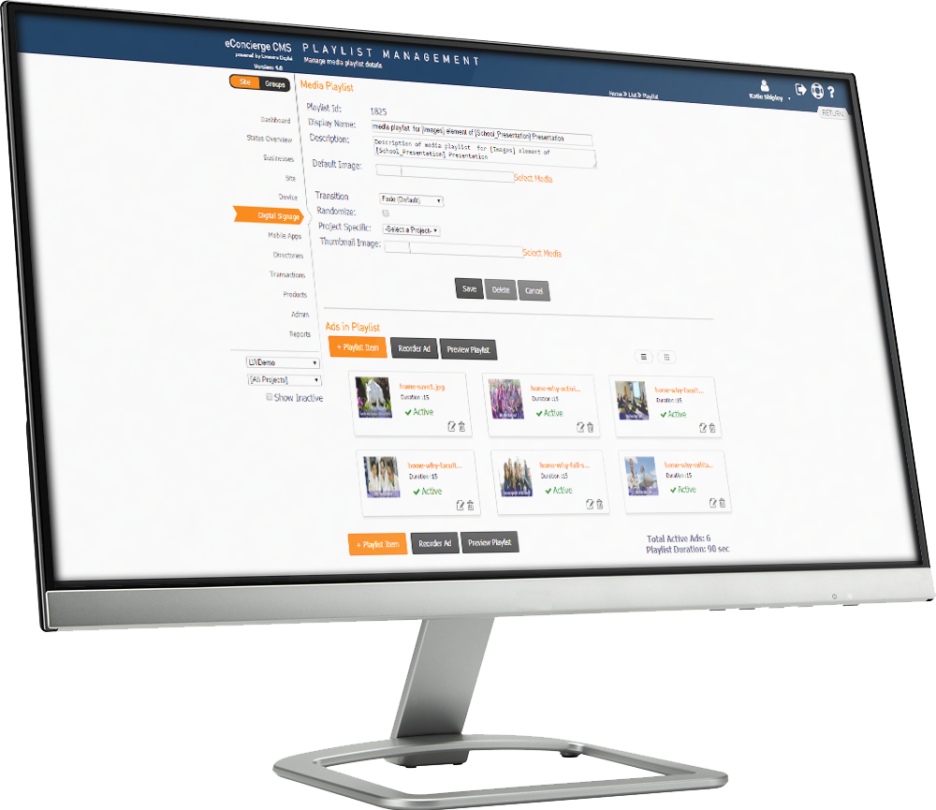 Your kiosk software, digital sign software, web site and mobile apps are now all manageable with Livewire Digital's omni-channel customer engagement software. That means you're empowered with real-time management of your various digital touch points for CRM, social media and cloud devices and services. Our User-friendly software allows you to manage all of your mobile, digital sign, and kiosk devices from a single source using our user-friendly eConcierge® Customer Engagement Platform.
Livewire offers one of the most comprehensive multi-channel customer engagement suite of software products to connect you with your customers.  Our software provides a wide range of features from security and lock-down of the operating system to remote monitoring and reporting, while offering extensive flexibility in managing deployment of content to all of your devices.
We have a product to meet your needs.  Get started quickly with our hosted software, relieving you of the effort to maintain servers, at a low annual cost with no long-term commitments.  Our licensed offerings are great for businesses with an IT staff able to manage a large network of kiosks and digital signs.  Browse our products below or use see our Product Comparison chart to determine the best fit for your need, then contact us for a live demo of our capabilities.

Digital Signage is as easy as…
Create an interactive or attract digital sign with our easy to use digital platform
Use custom designs or have us create designs for your digital sign
Publish your application to all of your Digital Signs at one time
Websites & Mobile Apps
Bring your business into the new digital age with an up-to-date website and mobile app
24/7 Support and Maintenace