One Software Platform to Manage all your Customer Touch Points
Livewire's eConcierge® platform drives omni-channel customer engagement with kiosk software, digital sign software, and web and mobile frameworks. Manage all of your mobile, digital sign, and kiosks devices from a single source... our eConcierge® Customer Engagement Platform.
Our eConcierge server helps you make the connections between real-world Internet-of-Thing devices and data and your end customers and users. eConcierge manages connections to your CRM system, social media, cloud devices, and other cloud services, and its Event Engine drives real-time interaction between the data and your end-user touch points.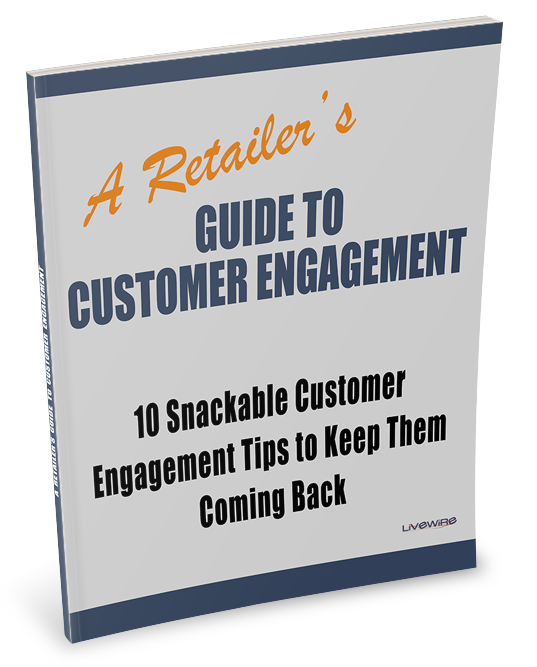 A Retailer's Guide to Customer Engagement
10 Snackable Customer Engagement Tips to Keep Them Coming Back
Times have changed and "old school" interruption advertising no longer works. This guide will teach you how to appeal to the millennial generation and keep them interacting with your brand and your store.
Get My FREE Copy >>