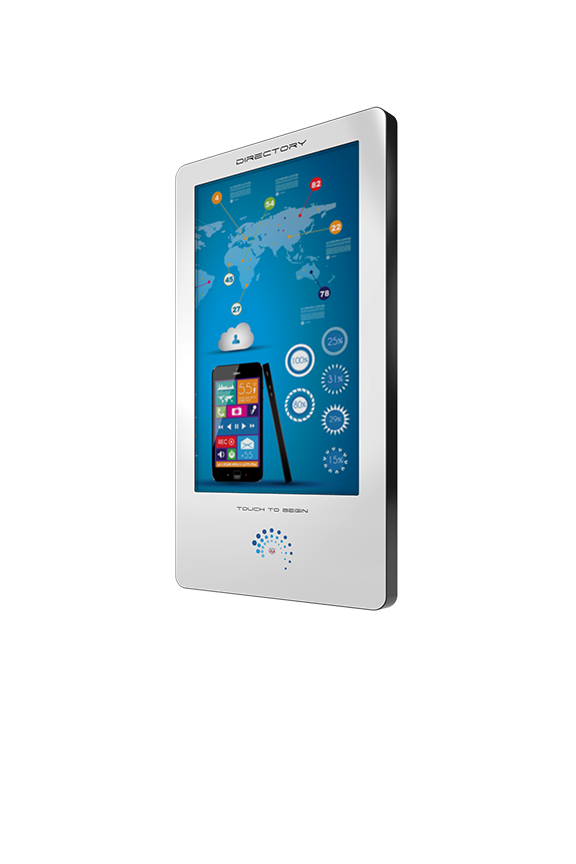 The Spectrum is a wall mount kiosk ideal for use as interactive digital signage. It features a complete kiosk enclosure for digital signage LCD screens or just the front fascia cover. There are multiple color options for the cabinet and trim piece as well as multiple materials available for the front faceplate. It is a design that is sure to stand out, and a variety of small PC options are offered for this model.
Industrial PC Intel Celeron, i3 or i7 processors
NUC PC or mini PC
Touch Screen
Amplified Speakers
Wi-Fi or Cellular Connectivity
Headphone Input Jack
Microphone/Phone System
Proximity Detector
Components are but not limited to list above. Contact us for additional Requirement
This kiosk comes in standard colors with extremely durable, attractive and eco-friendly powder coat finishes.