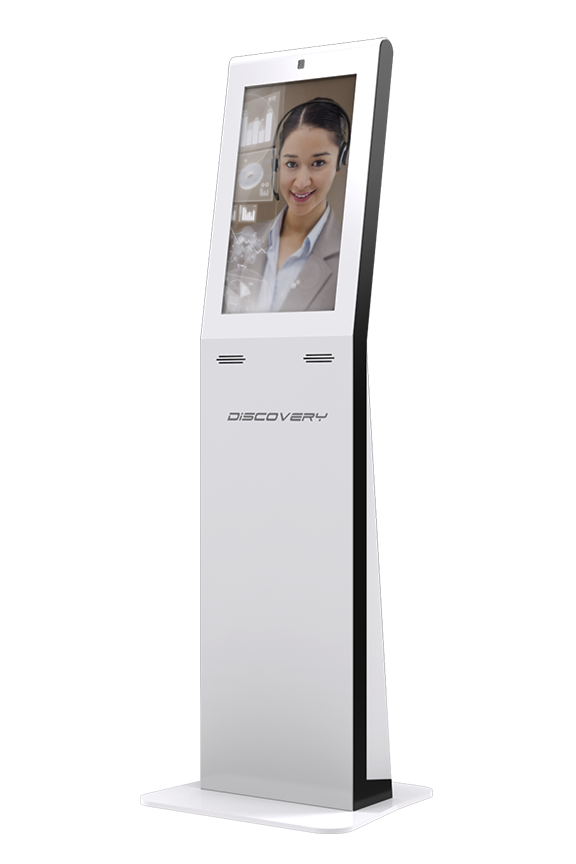 The Discovery kiosk is ideal for applications highlighting registration, check-in, retail services, virtual reception, wayfinding, loyalty programs and POS applications and much more. This kiosk would be great as an e-concierge or retail price checking kiosk.
This classy looking kiosk is an ultra-thin, freestanding contemporary model with a 22" or 27" LCD touch screen monitor set in portrait orientation. This is a rear servicing design and is always provided in a durable and attractive powder coat finish.
Industrial PC Intel Celeron, i3 or i7 processors
Touch Screen
Amplified Speakers
Credit Card Reader/Smartcard Reader/RFDI reader
Fingerprint Scanner
Wi-Fi or Cellular Connectivity
Barcode Scanner & Imager
Hi-definition Web Camera
Privacy Filter
Receipt Printer
500 Note Bill Acceptor
Headphone Input Jack
Pin Pad with an added front shelf
Signature Pad with an added front shelf
Microphone/Phone System
Proximity Detector
Components are but not limited to list above. Contact us for additional Requirement
This kiosk comes in standard colors with extremely durable, attractive and eco-friendly powder coat finishes.