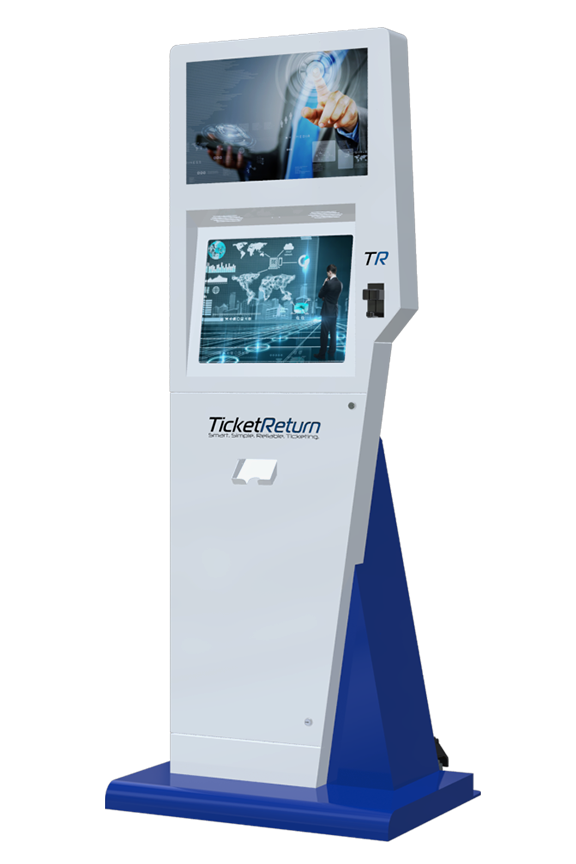 The Atlantis kiosk is ideally suited for airline or event ticketing kiosk applications; excellent for use in retail kiosk situations; ideal for museum applications; well-suited for bill payment solutions or POS applications; great for a wide variety of self-service solutions; perfect for loyalty applications; well-suited for applications where a top advertising monitor is needed; highly durable and flexible construction.
Designed for a 19" lower LCD touch monitor, overhead 22" screen option or backlit light box, mobile caster option available, lock and key front entry; always provided with a powder coat finish for maximum durability.
Industrial PC Intel Celeron, i3 or i7 processors
Touch Screen
Amplified Speakers
Credit Card Reader/Smartcard Reader/RFDI reader
Chip and Pin EMV Payment Device with an added front shelf
Fingerprint Scanner
Driver License Scanner
Wi-Fi or Cellular Connectivity
Barcode Scanner & Imager
Hi-definition Web Camera
Privacy Filter
Passport Scanner / ID Authentication Scanner
Media Reader
Ticket Printer
Receipt Printer
Bill Acceptor
Bill Dispenser
Card Dispenser
Headphone Input Jack
Pin Pad with an added front shelf
Signature Pad with an added front shelf
Microphone/Phone System
Alarm System
Proximity Detector
UPS backup power
Components are but not limited to list above. Contact us for additional Requirement
This kiosk comes in standard colors with extremely durable, attractive and eco-friendly powder coat finishes.